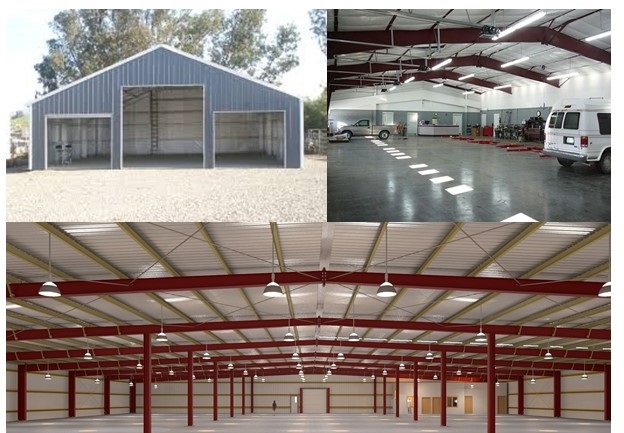 Reliable Steel Building Suppliers in the Louisville area:
Arco Building Systems, Inc
241 Breckenridge Ln
Louisville, KY 40207
Steel Structure Design Inc
8700 Westport Rd
Louisville, KY 40242
Litchfield Inc
908 S 8th St
Louisville, KY 40203
Unlimited Erections LLC
1415 Hugh Ave
Louisville, KY 40213

Available in these Louisville Zip Codes: 40225. 40229. 40212. 40223. 40204. 40207. 40228. 40218. 40203. 40202. 40241. 40242. 40242. 40222. 40291. 40243. 40299. 40245. 40067. 40023. 40041.

Buy Metal Buildings in Louisville, KY – Find Steel Buildings For Sale Near You
Steel Buildings Zone is known in Louisville as an authority on steel buildings. From steel garages to warehouse buildings, we'll connect you with to right suppliers. Local metal building suppliers can help you with steel garage buildings, metal barns, storage, and more.
Popular Steel Building Sizes
10,000+ Sq Ft Metal Buildings
How Much Does A Steel Building Cost in Louisville?
Because there are so many options and sizes of steel buildings, costs can vary greatly. For an accurate price please request free price quotes. Here are the typical costs for metal buildings in Louisville:
Rigid-frame steel buildings cost $7.70 and $21 per square foot
A finished metal building cost $12.20 to $27.40 per square foot (up to $40/sq ft if more complex)
Materials average between $7.01 to $16.60 per square foot
Foundation costs $4.20 to $7.40 per square foot of poured concrete.
Labor cost average $3.30 – $5.10 per square foot (billed by the hour)
If you're buying a steel building in Louisville it's important to know the building codes, so be sure to check Louisville building codes before you sign any contracts.
Steel Buildings For Sale
Request Steel Building Prices
New Metal Buildings
Steel Garages, Auto Shops, Storage
Steel Warehouse Buildings
Commercial, Industrial Metal Buildings


For Any Steel Building Need: Churches, Farm Storage, Steel Garages, Metal Barns, Airplane Hangers, Workshops, Storage, Retail Buildings, Strip Malls, Car Dealerships, Wineries, Fitness Centers, Medical Buildings, Sports Facilities
Get everything you need to know about buying metal buildings in Louisville, KY in this guide including building types, costs, and must-have features.
Whether you are looking for a modern garage solution, better protection for your agricultural equipment and supplies, or simply a low maintenance solution for storage, a metal building is your best bet.
Metal buildings in Louisville are used by those looking for an energy-efficient and customization alternative to timber-based structures.
Why Steel
There are usually two main factors when deciding what time of structure you need. One is reliability and the other is cost.
At first glance, it may seem like wood construction is the least expensive, but your building will be around for a long time, and maintenance cost has to be factored in.
Steel is extremely durable and requires very little maintenance. Unlike a wood structure, that needs repairs and even renovations, a metal building has a low cost of upkeep. There is no danger of termites and the elements pose no significant risk.
Steel also stands the test of time. It can hold up to both extreme heat and cold. It is designed to protect against damaging winds and rain. It maintains its value and offers superior protection to the contents inside.
Types of Metal Buildings in Louisville
There are all types of things we wish to store and protect. An eco-friendly, low-cost metal building is the perfect choice for many applications.
A steel building makes a great garage or auto repair shop. It can be used in the agricultural business to hold both equipment and supplies. They can even be used as stables or barns.
Metal construction works great as storage sheds in Louisville. They make great warehouses and easily set up for a factory or business.
With wide versatility and ease of construction, a steel building can be erected and put to use much quicker than traditional construction.
Buying a Steel Building
As with anything you are looking to purchase, the cost is always a factor. You want to make the best financial decision.
There is the option to buy used metal buildings, and in some cases, this can be a good option. You just need to check the quality of the material and be sure it is not too small or too large for your needs.
A new building can be built to your exact specifications. You can customize it to fit your budget, lifestyle or personality.
The actual cost involved can vary a good deal. The size of the building, as well as the added features, all affect the bottom line. The average investment for a metal building in Louisville is $11-$20 per square foot.
Customization
A steel building does not have to be boring! There are ways to customize and create a look that represents you! You can add brick, rock, glass, and other materials to the exterior for a distinct look.
The roofline and pitch can be modified to change the overall appearance and there are a variety of doors and windows that can be installed to achieve the look you are going for.
The Choice
With so many storage options available, you definitely want to take the time to research which is best for you.
If you are looking for a low-cost and low-maintenance solution for metal buildings in Louisville, reach out for a free quote.