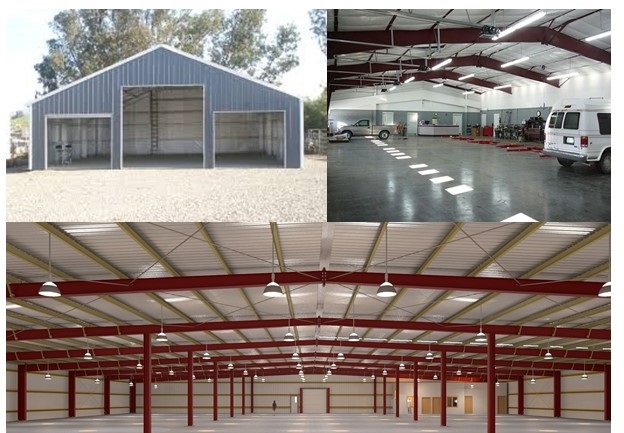 Reliable Steel Building Suppliers in the Kansas City area:
Classic Buildings LLC
15640 E US Hwy 40
Kansas City, MO 64136
Tin-Man Metal Building Supply
6616-B Blue Ridge Blvd
Raytown, MO 64133
Gateway erectors of Missouri
1612 Crystal Ave
Kansas City, MO 64126
Lico Steel Inc
9222 E 47th St
Kansas City, MO 64133

Available in these Kansas City Zip Codes:64012, 64030, 64052, 64053, 64055, 64064, 64068, 64079, 64081, 64082, 64101, 64102, 64105, 64106, 64108, 64109, 64110, 64111, 64112, 64113, 64114, 64116, 64117, 64118, 64119, 64120, 64123, 64124, 64125, 64126, 64127, 64128, 64129, 64130, 64131, 64132, 64133, 64134, 64136, 64137, 64138, 64139, 64145, 64146, 64147, 64149, 64150, 64151, 64152, 64153, 64154, 64155, 64156, 64157, 64158, 64161, 64163, 64164, 64165, 64166, 64167, 64192. 

Buy Metal Buildings in Kansas City, MO – Find Steel Buildings For Sale Near You
Steel Buildings Zone is known in Kansas City as an authority on steel buildings. From steel garages to warehouse buildings, we'll connect you with to right suppliers. Local metal building suppliers can help you with steel garage buildings, metal barns, storage, and more.
Popular Steel Building Sizes
10,000+ Sq Ft Metal Buildings
How Much Does A Steel Building Cost in Kansas City?
Because there are so many options and sizes of steel buildings, costs can vary greatly. For an accurate price please request free price quotes. Here are the typical costs for metal buildings in Kansas City:
Rigid-frame steel buildings cost $8.80 and $22 per square foot
A finished metal building cost $13.56 to $29.00 per square foot (up to $40/sq ft if more complex)
Materials average between $7.21 to $16.00 per square foot
Foundation costs $4.52 to $7.90 per square foot of poured concrete.
Labor cost average $3.93 – $5.32 per square foot (billed by the hour)
If you're buying a steel building in Kansas City it's important to know the building codes, so be sure to check Kansas City building codes before you sign any contracts.
Steel Buildings For Sale
Request Steel Building Prices
New Metal Buildings
Steel Garages, Auto Shops, Storage
Steel Warehouse Buildings
Commercial, Industrial Metal Buildings


For Any Steel Building Need: Churches, Farm Storage, Steel Garages, Metal Barns, Airplane Hangers, Workshops, Storage, Retail Buildings, Strip Malls, Car Dealerships, Wineries, Fitness Centers, Medical Buildings, Sports Facilities
Did you know the first metal buildings were constructed during the 1800s?
They were chosen because they posed less of a fire risk than the wooden structures used before.
Today, steel buildings are still a popular choice for companies. You might have considered buying a metal building for your company. But, you likely have questions.
Knowledge is the key to making a good business transaction. Continue reading to find out more about metal buildings so you can determine whether they're right for your business.
Types of Metal Buildings
When most people think of metal buildings, they think of a steel garage or workshop. These are the most common metal buildings in residential situations.
Commercial applications span much further.
Commercial farms use agriculture steeling buildings to keep their equipment and supplies safe. These often come with lofts or extra storage options.
An airplane hangar is a metal building used by small local airports. They allow for the safe storage of airplanes and equipment out of the elements.
Industrial facilities often use metal buildings. This includes those in the manufacturing and processing sectors. Metal buildings are sometimes more cost-efficient than concrete structures.
Metal buildings don't just come in different generalized types, but also different builds. These include:
"A" Build – features straight sides and a peaked roof
"X" Build – like an "A" build, but with outward sloping walls
"S" Build – straight sides with a clear span arching roof
"Q" Style – traditional Quonset styling
"T" Style – Quonset styling with an open-side
"R" Style – open-sided, is mostly a roof with support beams
How Much Do Steel Buildings Cost in Kansas City, MO?
The cost of steel buildings in Kansas City, MO depends on several factors.
The most important one is the desired size of your metal building.
Generally speaking, metal buildings will cost between $5 and $10 per square foot of space. If you have the building professionally installed, that will cost extra. Having extra features in your steeling building can also increase the cost.
To ensure you budget correctly for your steel building project, it's best to get a quote. A quote can help you get a better estimate of what your metal buildings will cost.
Features to Look for in Metal Buildings
A basic metal building will typically be a solid-sided structure with one or two entrances.
It might have no sides, but just a roof instead. It depends on the chosen style.
You can get other features in the metal buildings your company uses. These often cost extra, but might include:
extra doors
windows
solid flooring
extra interior rooms/partitioning
loft space
It's important to consider the features needed when determining cost.
Extra features need more materials and installation work. This means they'll cost extra.
Learn More
Want to learn more about metal buildings? Looking for a steel building for your business?
Check out this great resource to learn more about this versatile commercial buildings.