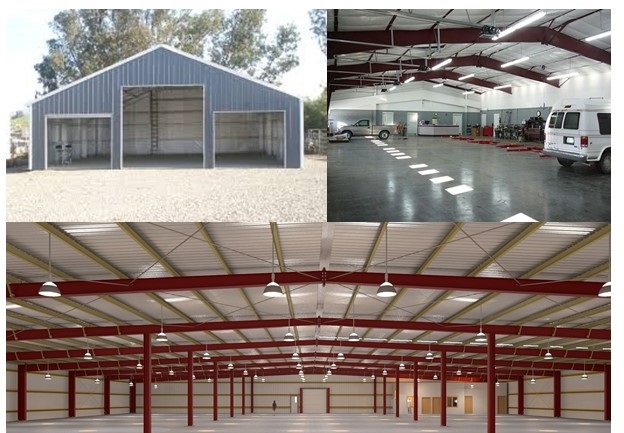 Reliable Steel Building Suppliers in the Indianapolis area:
Banyan Steel Buildings Inc
5868 E 71st St suite e-222
Indianapolis, IN 46220
Systems Builder Inc
9150 Harrison Park Ct # A
Indianapolis, IN 46216
Lenex Steel Company
450 E 96th St #100
Indianapolis, IN 46240
Tarpenning-La Follette Co
4212 W 71st St
Indianapolis, IN 46268

Available in these Indianapolis Zip Codes: 46077, 46107, 46113, 46183, 46201, 46202, 46203, 46204, 46205, 46208, 46214, 46217, 46218, 46219, 46220, 46221, 46222, 46224, 46225, 46226, 46227, 46228, 46229, 46231, 46234, 46235, 46236, 46237, 46239, 46240, 46241, 46250, 46254, 46256, 46259, 46260, 46268, 46278


Buy Metal Buildings in Indianapolis, IN – Find Steel Buildings For Sale Near You
Steel Buildings Zone is known in Indianapolis as an authority on steel buildings. From steel garages to warehouse buildings, we'll connect you with to right suppliers. Local metal building suppliers can help you with steel garage buildings, metal barns, storage, and more.
Popular Steel Building Sizes
10,000+ Sq Ft Metal Buildings
How Much Does A Steel Building Cost in Indianapolis?
Because there are so many options and sizes of steel buildings, costs can vary greatly. For an accurate price please request free price quotes. Here are the typical costs for metal buildings in Indianapolis:
Rigid-frame steel buildings cost $7.30 and $20.17 per square foot
A finished metal building cost $12.40 to $27.13 per square foot (up to $40/sq ft if more complex)
Materials average between $7.03 to $16.74 per square foot
Foundation costs $4.80 to $7.14 per square foot of poured concrete.
Labor cost average $3.50 – $5.26 per square foot (billed by the hour)
If you're buying a steel building in Indianapolis it's important to know the building codes, so be sure to check Indianapolis building codes before you sign any contracts.
Steel Buildings For Sale
Request Steel Building Prices
New Metal Buildings
Steel Garages, Auto Shops, Storage
Steel Warehouse Buildings
Commercial, Industrial Metal Buildings


For Any Steel Building Need: Churches, Farm Storage, Steel Garages, Metal Barns, Airplane Hangers, Workshops, Storage, Retail Buildings, Strip Malls, Car Dealerships, Wineries, Fitness Centers, Medical Buildings, Sports Facilities
Get everything you need to know about buying metal buildings in Indianapolis, IN in this guide including building types, costs, and must-have features.
You just have to look at the building happening in downtown Indianapolis to see how fast the area is growing. This growth is not limited to the downtown area. There is substantial growth happening outside of downtown.
If you are looking for metal buildings in Indianapolis, read on. Below is a brief guide to buying a metal or steel building in Indianapolis.
Metal Buildings in Indianapolis
Metal and steel buildings are easy to build, can be customized to any need, and are inexpensive to build and maintain. All you need to do is decide what type of building you need, your overall budget, and what features, for you, are must-haves.
If you are looking for a metal or steel building click here for a comprehensive listing of both new and used construction.
Building Types
There are many different options for building types when it comes to metal or steel buildings. They can be warehouses. Because of the space required in warehouses, pre-engineered steel can create the column-free space needed and a low cost-per-square-foot.
Metal buildings are also ideal for churches. Metal buildings create unobstructed vision lines, but can also be sized based on your needs from small too large. Congregations can choose the size and layout that best defines them.
Almost any building that demands significant open space lends itself perfectly to a metal or steel building. For example, airplane hangers need open space but the flexibility of steel construction allows for the building of hangers of varying sizes.
Overall, steel and metal buildings can create workshops, storage structures, sports facilities, and gyms.
Costs
As with most things, costs depend on steel price, extra features, and installation labor. As a rule of thumb, you should budget $8-40 per square foot. The more customization and non-standard features, the higher the price.
You should also take into consideration the weather conditions in the area. In Indianapolis, there can be significant wind and snow, but the bigger issue is swinging in temperature from winter to summer. These factors can all be handled by metal buildings.
Must-Have Features
After accounting for weather, the next set of must-have features include openings. Metal and steel buildings have the ability to have larger doors that allow for a truck and car passage. They can also have windows and retractable doors that allow for light and natural wind cooling, which may be beneficial in a barn installation.
When it comes to extra features, consider your needs now, and in the future. This will prevent costly additions.
Now that you have an understanding of everything a steel or metal building has to offer you recognized that you are only limited by your imagination.

Do You Need a Metal or Steel Building?
There are many options for metal buildings in Indianapolis, but we are your best. Our buildings are one of the strongest yet easiest to assemble. We have metal and steel buildings for any use, steel barns, airplane hangers, and churches.
Contact us for a free quote on the metal or steel building that is designed to suit your needs.