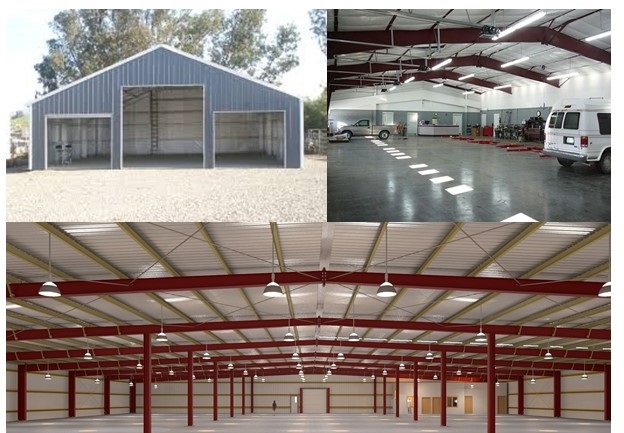 Reliable Steel Building Suppliers in the Michigan area:
Miedema Metal Building Systems, Inc
3309 Hudson Trails Dr
Hudsonville, MI 49426
Metal Buildings Contractors Inc
16641 Southfield Rd
Allen Park, MI 48101
Steel Tech Metal Building Spec
13269 Chestnut St
Southgate, MI 48195
Northern Michigan Steel Inc
109 W Fletcher St
Alpena, MI 49707
(989) 356-4449

Steel Buildings Available in These Michigan Areas, and Beyond: Detroit, MI; Grand Rapids, MI; Warren, MI; Sterling Heights, MI; Ann Arbor, MI; Lansing, MI; Flint, MI; Dearborn, MI; Livonia, MI; Troy, MI; Farmington Hills, MI; Westland, MI; Wyoming, MI
Buy Metal Buildings in Michigan – Find Steel Buildings Near You
Steel Buildings Zone is known in Michigan as an authority on steel buildings. We'll connect you with to right suppliers. Local suppliers can help you with steel garage buildings, metal barns, storage, and more.
Popular Steel Building Sizes
30×40 Steel Buildings
40×60 Steel Buildings
40×80 Steel Buildings
50×100 Steel Buildings
60×100 Steel Buildings
100×150 Steel Buildings
10,000 Sq Ft Metal Buildings
And many others
How Much Does A Steel Building Cost in Michigan?
Because there are so many options and sizes of steel buildings, costs can vary greatly. For an accurate price please request free price quotes. Here are the typical costs for metal buildings in Michigan:
Rigid-frame steel buildings cost between $8.88 and $21.20 per square foot
A finished metal building cost $15.29 to $27.06 per square foot (up to $40/sq ft if more complex)
Materials average between $6.09 to $15.01 per square foot
Foundation costs $3.30 to $8.16 per square foot of poured concrete.
Labor cost average $2.94 – $5.02 per square foot (billed by the hour)
If you're buying a steel building in Michigan it's important to know the building codes, so be sure to check Michigan building codes before you sign any contracts.
Steel Buildings For Sale
Request Steel Building Prices
New Metal Buildings
Steel Garages, Auto Shops, Storage
Steel Warehouses
Commercial, Industrial Metal Buildings


For Any Steel Building Need: Churches, Farm Storage, Steel Garages, Metal Barns, Airplane Hangers, Workshops, Storage, Retail Buildings, Strip Malls, Car Dealerships, Wineries, Fitness Centers, Medical Buildings, Sports Facilities