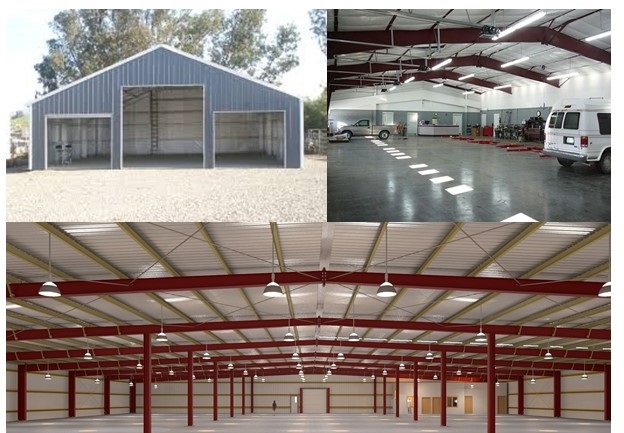 Reliable Steel Building Suppliers in the Boise area:
Timber Steel Buildings
7145 W Victory Rd
Boise, ID 83709
Forge Building Company
348 W Parkcenter Blvd
Boise, ID 83706
Action Steel Builders, Inc
200 E 45th St
Boise, ID 83714
F M Inc
257 N Whitewater Park Blvd
Boise, ID 83702

Available in these Boise  Zip Codes: 83616, 83634, 83642, 83646, 83702, 83703, 83704, 83705, 83706, 83709, 83712, 83713, 83714, 83716


Buy Metal Buildings in Boise City, ID – Find Steel Buildings For Sale Near You
Steel Buildings Zone is known in Boise City as an authority on steel buildings. From steel garages to warehouse buildings, we'll connect you with to right suppliers. Local metal building suppliers can help you with steel garage buildings, metal barns, storage, and more.
Popular Steel Building Sizes
10,000+ Sq Ft Metal Buildings
How Much Does A Steel Building Cost in Boise?
Because there are so many options and sizes of steel buildings, costs can vary greatly. For an accurate price please request free price quotes. Here are the typical costs for metal buildings in Boise City:
Rigid-frame steel buildings cost $7.37 and $20.55 per square foot
A finished metal building cost $11.42 to $25.19 per square foot (up to $40/sq ft if more complex)
Materials average between $7.09 to $16.24 per square foot
Foundation costs $4.70 to $7.90 per square foot of poured concrete.
Labor cost average $3.50 – $5.76 per square foot (billed by the hour)
If you're buying a steel building in Boise City it's important to know the building codes, so be sure to check Boise building codes before you sign any contracts.
Steel Buildings For Sale
Request Steel Building Prices
New Metal Buildings
Steel Garages, Auto Shops, Storage
Steel Warehouse Buildings
Commercial, Industrial Metal Buildings


For Any Steel Building Need: Churches, Farm Storage, Steel Garages, Metal Barns, Airplane Hangers, Workshops, Storage, Retail Buildings, Strip Malls, Car Dealerships, Wineries, Fitness Centers, Medical Buildings, Sports Facilities
The first steel building was constructed for commercial use in the 1800s. They've continued to be a popular choice for companies since.
Not only are steel buildings less likely to catch or cause a fire, but they're durable and quickly built. If you own a business, you've probably thought about purchasing a steel building for your use.
Many business owners have questions about metal buildings in Boise City. These questions are often what prevents them from buying one. Continue reading to learn more about these versatile buildings and how much you can expect to pay for them.
What Types of Metal Buildings Are There?
There are many types of metal buildings that businesses might use. They range in size from storage sheds to industrial-sized warehouses. The designs vary from one building type to the next.
Some metal buildings have straight sides, while others have sloped. Still, others might have no sides at all. Some have peaked roofs while other metal buildings have arched roofs.
The variety of designs were created to serve different purposes.
Just a few of the specific steel building types you might see in a commercial setting include:
Airplane hangars
Garages
Tradesman Workshops
Auto mechanic workshops
Carports
Gymnasiums
Agriculture storage sheds
The Cost of Metal Buildings in Boise, ID
The cost of steel buildings will vary wildly. This is because there are a lot of different types of steel buildings.
In general, a metal building will cost between $5 and $10 per square foot. So a 100 square foot building would cost between $500 and $1,000.
This is just a base cost. Prices can rise if you choose extra features. Having a metal building professionally installed will also cost additionally.
Features to Look For in Metal Buildings
There are different features available in metal buildings. Sometimes you can find models that already have these features included. Other times, you can special request them.
A few of the most common features to look for in metal buildings include:
Windows
Extra entrances
Lofts
Built-in storage space
Partitions or separate rooms
Bathrooms
Waterproofing (especially on roofs)
Flooring (because some models don't have solid flooring)
Extra insulation
The more features a steel building has, the more it will cost. Depending on the use of your building, it might be worth the extra money.

What Industries Use Metal Buildings?
Most people would be surprised to learn that dozens of industries use steel buildings. These buildings once seemed relegated to storage. Now, they've been incorporated across business sectors.
Just a scant few of the industries and organizations that use metal buildings include:
Agriculture
Aerospace
Religious organizations
Distribution centers
Schools
Breweries
Glass Factories
Health organizations
Fitness organizations
Casinos
Educational System
Golf courses and clubs
Storage and mini-storage facilities
Learn More
Want to learn more about metal buildings in Boise? Looking to buy a steel building for your business?
Visit our website today to learn more about these versatile buildings.