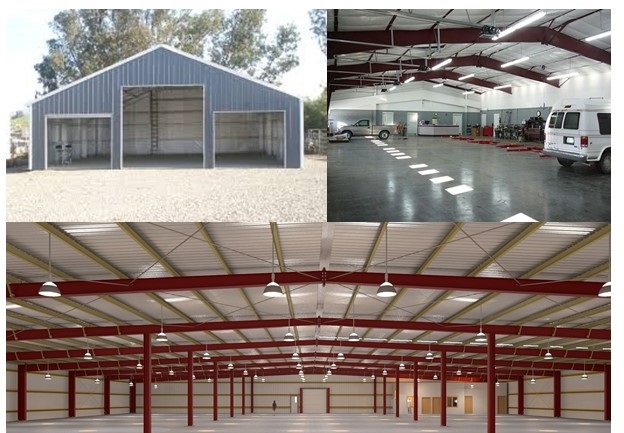 Reliable Steel Building Suppliers in the Billings area:
Montana Steel Building
118 N 24th St
Billings, MT 59101
Bridger Steel Billings
7570 Entryway Dr
Billings, MT 59101
Fisher Construction
235 Moore Ln
Billings, MT 59101
Western States Steel Erection
1201 4th Ave N
Billings, MT 59101

Available in these Billings Zip Codes: 59101, 59102, 59105, 59106

Buy Metal Buildings in Billings, MT – Find Steel Buildings For Sale Near You
Steel Buildings Zone is known in Billings as an authority on steel buildings. From steel garages to warehouse buildings, we'll connect you with to right suppliers. Local metal building suppliers can help you with steel garage buildings, metal barns, storage, and more.
Popular Steel Building Sizes
10,000+ Sq Ft Metal Buildings
How Much Does A Steel Building Cost in Billings?
Because there are so many options and sizes of steel buildings, costs can vary greatly. For an accurate price please request free price quotes. Here are the typical costs for metal buildings in Billings:
Rigid-frame steel buildings cost $7.80 and $21 per square foot
A finished metal building cost $12.50 to $27.00 per square foot (up to $40/sq ft if more complex)
Materials average between $7.11 to $16.00 per square foot
Foundation costs $4.50 to $7.60 per square foot of poured concrete.
Labor cost average $3.90 – $5.30 per square foot (billed by the hour)
If you're buying a steel building in Billings it's important to know the building codes, so be sure to check Billings building codes before you sign any contracts.
Steel Buildings For Sale
Request Steel Building Prices
New Metal Buildings
Steel Garages, Auto Shops, Storage
Steel Warehouse Buildings
Commercial, Industrial Metal Buildings


For Any Steel Building Need: Churches, Farm Storage, Steel Garages, Metal Barns, Airplane Hangers, Workshops, Storage, Retail Buildings, Strip Malls, Car Dealerships, Wineries, Fitness Centers, Medical Buildings, Sports Facilities
Get everything you need to know about buying metal buildings in Billings, MT in this guide including building types, costs, and must-have features.
When it comes to strength and security, there are no buildings that can compare to the power of steel sheds. Metal buildings are the best and perhaps the only way to go when you need to store industrial equipment or need a safe place for your important belongings.
That said, you'll want to know which buildings you can specifically use in your area. Each region has its own set of requirements for the buildings that you can purchase, and you want to make sure you get your hands on the right one.
How will you do that? The best way is to start reading this article! We'll go over the basics of what you'll need to look out for when you purchase metal buildings in Billings, MT. Keep reading to find out more.
Which Types of Metal Buildings in Billings, MT Can I Buy?
There are actually a number of buildings that you could buy in Billings, and we will go over some of the general ones here.
The most common type of steel building is the straight column. This building offers a basic wide-angle slope that's perfect for storing big items, and it tends to be the most affordable option.
A building with a tapered column is stronger than the straight column and similar in shape. This building is best for storing multiple items, especially for industrial purposes.
A single slope or a "lean-to" is another popular frame that is used by many larger industrial companies. It consists of a wide and long singular slope open on one or both ends, and it's perfect for storing vehicles and other large equipment.
How Much Do Steel Buildings Cost?
Of course, prices tend to come down to the individual building in question, but in general, they can be placed into a few categories.
On average, a smaller steel building, or one with a basic design, will cost about $5 dollars per square foot. As the buildings become bigger and more durable, the price range will increase. In some cases, bigger buildings can average out to $10 per square foot.
Which Features Should I Look For?
This is dependent on what you plan on using the building for. Each building is designed to handle different standards, and the one you choose will ultimately fit around your needs.
For storing small items, look for wide frames and consider the size you think you may need for the project. If you're looking to store vehicles or other sizeable property, think about overall width and the number of vehicles it can hold.
Always consider the durability of the building, whether it will be for short or long-term use, or even if you plan on moving with the building to another location in the future before you buy.

We've Got the Steel
Now that you know what to look for when buying metal buildings in Billings, MT, you'll want to know where to go to buy the best steel buildings for the best price. The good news is that you won't have to look any further.
At Steel Buildings Zone, we take pride in offering the strongest and most reliable steel buildings for a price that fits your budget. We offer various sizes, from 30×40 to 80×150, for garages, workshops, and other commercial and residential needs.
Ready to get a metal building of your own? Simply reach out to us to get a free quote so we can start building the steel housing that you need. We look forward to the chance to serve you!